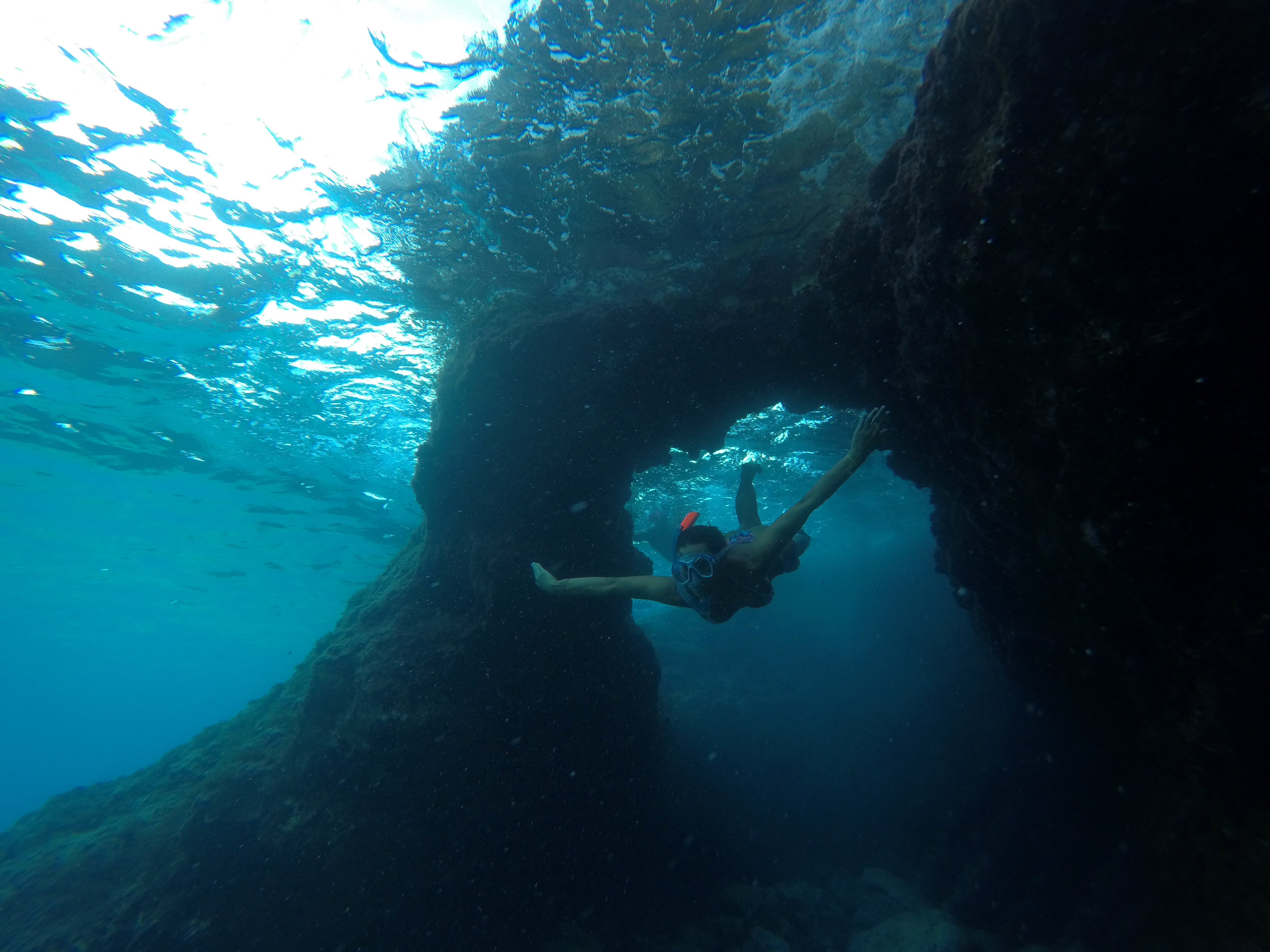 Our 7h excursion to the secret places of the island, is one of our favorite star products.
Last June we were visited by Lion, a faithful friend who has known us since our beginnings with Sup Boat Ibiza and continuing with us in our transition to Sup Paradise Ibiza. The sea was perfect for sailing north, one of the most natural and wild areas of the island. Just arriving we took a bath and climbed on the boards to start the first excursion in the bay of Ses Balandres, where nature, water, and tranquility is the first thing that transports you to another reality, the reality of the authentic essence from Ibiza, which is very hidden, but we still manage to find. As always in this area, the big surprise came to us in the form of a lot of fish that came to swim around us, making the moment Super special. We headed to the boat and started with the snacks while preparing the meal with background music that made everything a true paradise. Eat, relax, swim, snorkel, fruit drinks and ready for another excursion visiting Margalidas Island and the rest of the spots and secret caves that made us not want to get off the boards, until a bottle of cava and some cakes made us return on board it was sweeter.
Some of the participants had already come with us for other years but most of them were the first time they got on a SUP board, but the desire and the SUP course at the hands of our monitor, made the experience once again It was impossible to forget for all of us, but just in case there were these photos that we hope you like and that the next ones are you.